Nothing is more rejuvenating than a beautiful, white smile. If nothing else can, these photographs will convince you.
No more wrinkles!
No woman escapes fine wrinkles on the upper lip. A nice side-effect of veneers is that the upper lip gets better support and the skin is actually "stretched".
Youthful "Smile Line"
Our teeth gradually wear through the years. The outlines of the upper teeth fade and our dental arch becomes flatter. If you correct the shape of the teeth and realign them with the bottom lip line, you will look much younger. This is easily accomplished with GlamSmile veneers.
Your teeth colour should be like the white of your eyes
A balanced relationship between the white of the eyes and teeth gives a fresher and younger impression.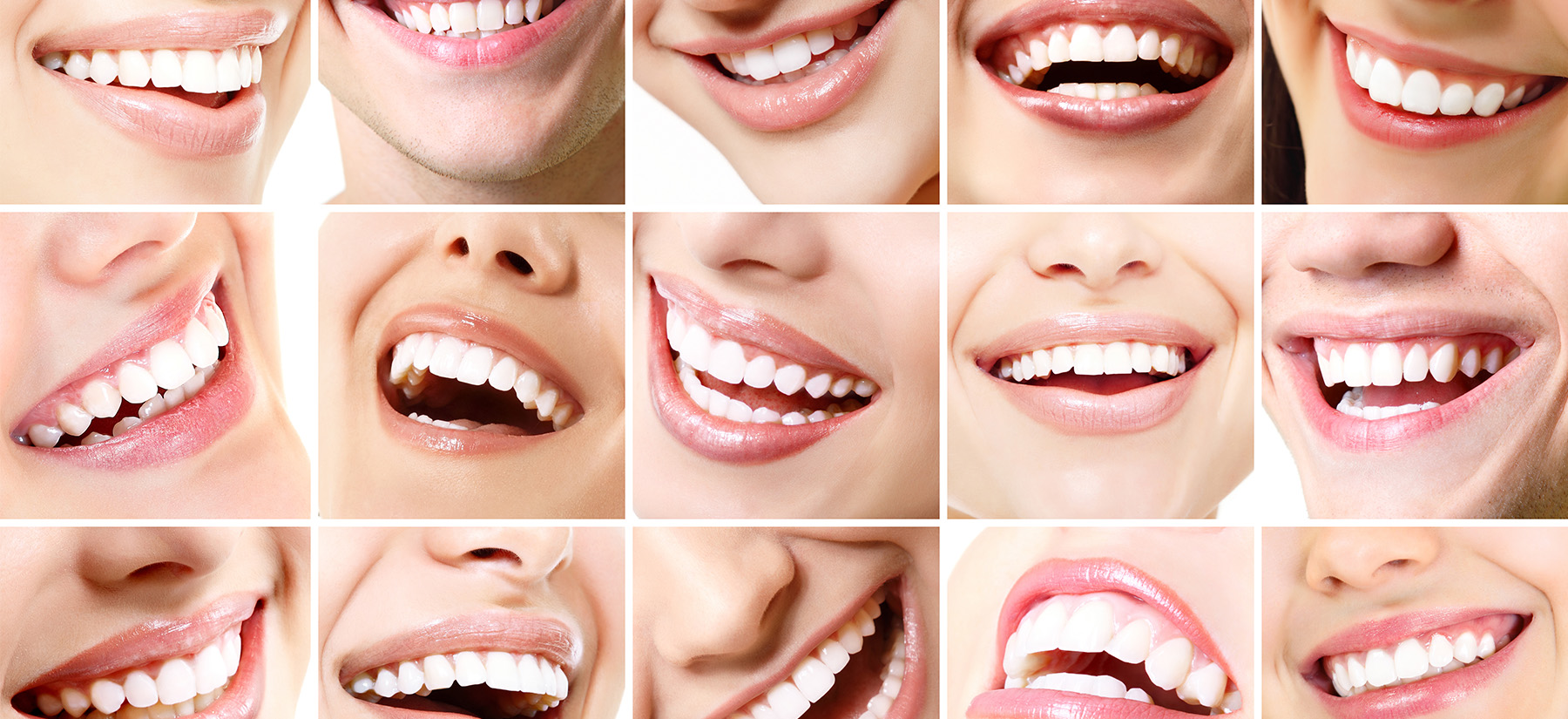 White teeth make you 13 years younger
How can you look younger? Take care of your teeth. A row of white teeth makes you look 13 years younger. This was shown by a British study. Yellowish teeth do the reverse.
Photo
Two thousand Brits had to estimate the age of the model in the photo. One photo showed a woman with a radiant white smile, the other the same woman with yellowish, rather uncared for teeth. On average, the doctored model was estimated to be 13 years older with an age of 44 years, compared to the woman with white teeth. Her age fluctuated around 31 years.
Impressions
According to researcher Dr Phil Stemmer, a person's teeth are the first thing people notice. A person who goes around with uncared-for teeth will smile less and will in any case create a poorer impression. Unconsciously you receive a number of more negative signals on the person in question, his or her lifestyle, character, relationship status and career".
Self-confidence
When veneers, also called facets, are fitted there is also a nice side effect. Veneers support the upper lip, such that the skin is stretched. This reduces the wrinkles on the top lip. When veneers are fitted, not only will your teeth look splendid, but you will also look younger. All this increases your self-confidence.
Career
Well tended teeth are undoubtedly a step forward in a job interview or when dealing with customers, colleagues, etc. Good teeth immediately create a fresher and more youthful impression. Yellow, crooked, broken teeth on the other hand can leave behind a negative impression in people.
Solution
Also with regard to relationships, teeth generate a first impression: 4 out of 10 people think that women with uncared-for teeth are liable to remain single. One in three claim that these women probably have a divorce behind them. (lvl)
Questions? Ask Us!
Visit Us
Taman Tun Dr. Ismail
No. 86, Ground Floor, Jln Burhanuddin Helmi, Taman Tun Dr. Ismail, 60000 Kuala Lumpur
The Curve
Unit 244C, 2nd Floor, Western Courtyard, The Curve, Mutiara Damansara, 47800 Petaling Jaya, Selangor