Afraid to Go to the Dentist?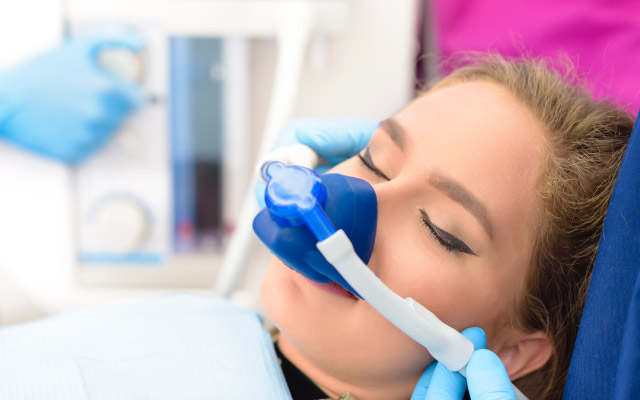 Afraid to Go to the Dentist??
Afraid that a trip to the dentist would hurt a lot or had a traumatic experience at the dentist?
Fear not, many are sharing the same experiences as you do. Modern dental methods have come a long way since the '90s and one of the greatest breakthroughs is actually helping patients cope with dental anxiety. 'Laughing Gas' or more scientifically known as Nitrous oxide (N2O), has provided many of our patients a way to put their anxiety at ease.
What is Nitrous Oxide?
Nitrous oxide is a safe and effective sedative agent that is mixed with oxygen and inhaled through a small mask that fits over your nose to help you relax. It has a sweet, pleasant aroma and will give you a sense of well-being and relaxation.
Nitrous oxide is one option that our clinics offer to help make you more comfortable during certain procedures. It is not intended to put you to sleep. You will be able to hear and respond to any requests or directions the dentist may have.
Our dentist will ask you to breathe normally through your nose, and within a few short minutes, you should start to feel the effects of the N2O. You may feel light-headed or a tingling in your arms and legs. Some people say their arms and legs feel heavy. Ultimately, you should feel calm and comfortable. The effects of N2O wear off soon after the mask is removed.
Is Nitrous Oxide Bad for You?
When N2O is administered, it is closely monitored to ensure the amount is right for you. It's safe for most patients but if you have a history of pulmonary issues, are pregnant, or take certain prescribed medicines, it may not be completely safe. However, do not worry; we will make sure that N2O is the best and safest choice for your dental procedure.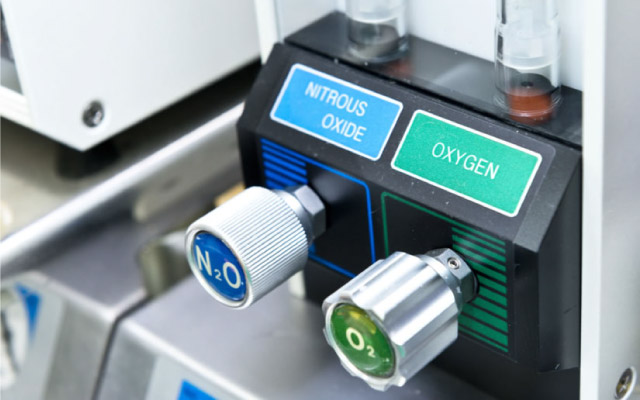 Can I Request N2O During Every Visit?
If you are healthy enough to tolerate N2O and if our dentist permits it, you can request for N2O during each dental visit.
Over time, you may find that your anxiety about visiting the dentist disappears and you may not need N2O. Even if your anxiety never goes away, we will be there with you every step of the way. To know more, give us a call at 03-7722 4228 (TTDI) or 03-7728 4428 (The Curve).
Source: Mouthhealthy.com
Questions? Ask Us!
Visit Us
Taman Tun Dr. Ismail
No. 86, Ground Floor, Jln Burhanuddin Helmi, Taman Tun Dr. Ismail, 60000 Kuala Lumpur
The Curve
Unit 244C, 2nd Floor, Western Courtyard, The Curve, Mutiara Damansara, 47800 Petaling Jaya, Selangor